Introduction Bacteriology practical works
BMV3
Bacteriology practical works allow the student to become aware of the work performed in a vet bacteriology diagnostic lab.
Students become familiar with basics of classical bacteriological diagnosis: samples, sowing, staining, identification, antibiogram and interpretation of responses.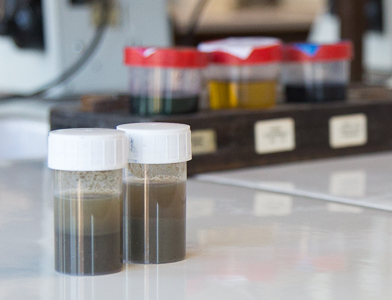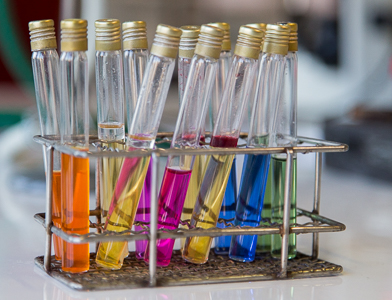 The bacteria manipulated are:
Enterobacteriacae (e.g.: Escherichia coli HS, Klebsiella ornitholytica, Proteus mirabilis)
Pseudomonacae (e.g. : Pseudomonas aeruginosa)
Vibrionacae (e.g.: Aeromonas hydrophila)
Alcaligenacae (e.g.: Bordetella bronchiseptica ATCC 10580)
Pasteurellacae (e.g.: Pasteurella multocida)
Staphylococcacae (Staphylococcus epidermidis, S. aureus)
Streptococcacae (Enterococcus faecalis, Streptococcus equi ATCC 33399)
Listeria seeligerii ATCC 35967- Listeria seeligerii ATCC 35967
Bacillus cereus
Coryneformes (Rhodococcus equi, Corynebacterium renale ATCC 19412)
Ziehl-Neelsen stain: faeces or lymph nodes of cervidae positive for Mycobacterium avium susp. Paratuberculosis, mixed with bovine faeces (4% formalin-inactivated)
GMV2
GMV2 activities consist in a paraclinic, where sampling modalities and diagnostic tools are tackled.
Sampling handled:
Enterobacteriacae (ex : Escherichia coli HS, Klebsiella ornitholytica, Proteus mirabilis)
Pseudomonacae (ex : Pseudomonas aeruginosa)
Staphylococcacae (Staphylococcus epidermidis)
Streptococcacae (Enterococcus faecalis)
Ziehl-Neelsen stain: faeces or lymph nodes of cervidae positive for Mycobacterium avium susp. Paratuberculosis, mixed with bovine faeces (4% formalin-inactivated)